The key risk for farmers during this year's June 1st Gypsy Day is ensuring that stock are accurately identified and tracked, says Michael Lee, Principal with Crowe Horwath in Invercargill.
One of the biggest days in the dairying calendar, Gypsy Day marks the start of the new season when farms are bought and sold, stock is transferred to new owners and new sharemilking contracts are signed. This year it will again fall on a Monday public holiday.
"Stock is the second-biggest investment for farmers after the farm itself," said Mr Lee.
"Farmers need to keep meticulous records of stock movements in order to make sure there is no confusion over ownership."
Mr Lee said technology developments meant there were now a number of stock-tracking options available, utilising EID tag systems.
Farmers using Protrac provided through LIC – the dairy farmer-owned services co-operative – could access the software's herd recording and herd management functions and identify stock easily by running them through the milking race, he said.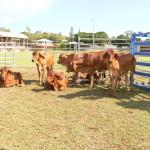 Alternatively, farmers could invest in a scanning wand or hire one together with an expert, to monitor and confirm the identity of the stock, he said.
"LIC also has a new stock management app in development, which will download scanned in numbers onto your phone," said Mr Lee.
Another major risk factor for farmers to consider was that a new farm would be likely to need new employment contracts for sharemilkers and other staff.
"All employees must have a signed employee agreement before they start, otherwise the 90 day trial period is null and void," he said.
"The 90 day agreement can only be used for new employees. And every agreement should ideally be tailored to each worker and capture issues such as accommodation and other allowances."
In addition, in the light of increased NZ Occupational Health and Safety Requirements, a further key risk for farmers could be mitigated by them ensuring a health and safety plan was developed and put in place prior to moving into the new farm, said Mr Lee.