Kiwis are being encouraged to consider joining the dairy sector, with lots of on-farm jobs available now.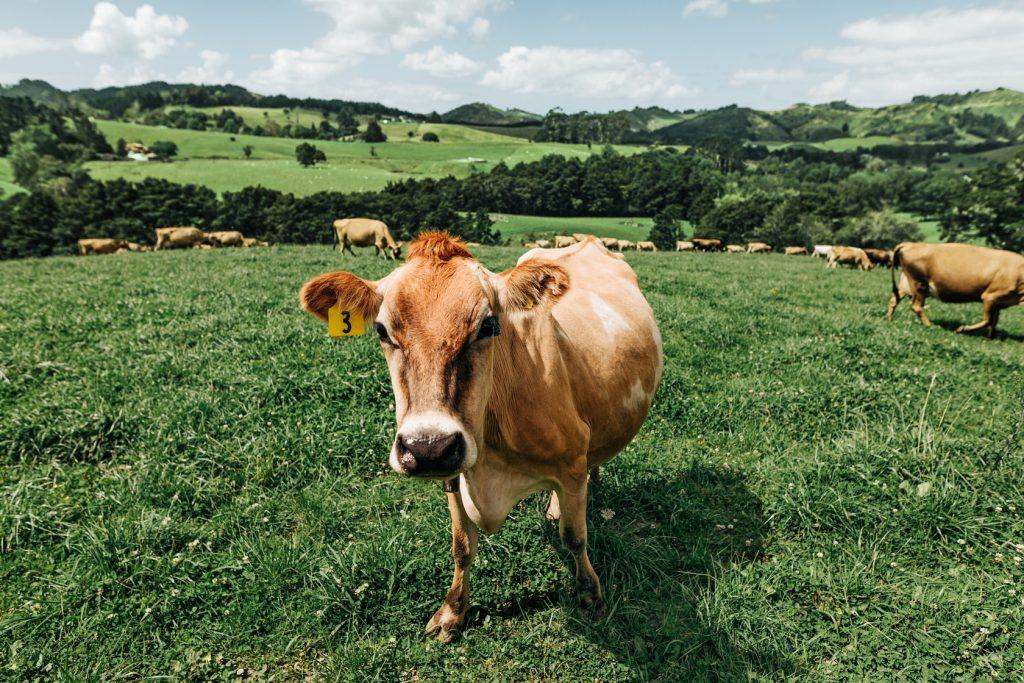 Through the 2023 GoDairy campaign, DairyNZ is looking to connect Kiwis with the latest farm assistant vacancies across New Zealand.
Waikato farmer John Gibson started his dairy career in 2021, leaving his sales job in Wellington to become a farm assistant near Hamilton, and was recently promoted to second in charge on his current farm.
"I love the outdoor aspect of farming, along with being able to work with animals. My favourite thing is learning new things, and setting myself goals, targets and challenges to overcome," says John.
"Before starting my first role, I had no farming experience and had never even stepped foot on a farm. Everything I have learnt has been on the job, with the support of my manager while I adjusted to the new lifestyle.
"Dairy farming gives you the opportunity to get involved in everything from dealing with animal health, operating heavy machinery, pastoral care and aiding in the calving process. If you're looking for a career which will help you grow as a person, challenge you, and increase your experience, then dairy farming is the job for you."
DairyNZ chief executive Dr Tim Mackle says now is a great time to get a foot in the door and start a career in dairy, with plenty of farm assistant roles available across the country.
"A dairy career is unique, providing the ability to work outside and with animals, while allowing you to join a world-leading sector that contributes to the health and economic wellbeing of Kiwis and people around the world," says Dr Mackle.
"Our farmers care about their people, their animals, and the environment and many are looking to support new people who join the sector on their chosen career path.
"We are focused on recruiting good people alongside supporting those already working on-farm, so our sector has the diversity of new and already skilled people, now and into the future."
Currently there are plenty of opportunities on-farm for Kiwis to start on a good salary, with no prior experience required.
Promotion and growth opportunities are available for those who want to progress quickly, with farm managers able to earn over $100,000. Self-employment remains a strong career option for many in the sector, primarily through contract and share-milking pathways.
Many farms offer reasonably priced on-farm accommodation, which means no commute to work or daily travel costs, helping people save more for their future goals.
Find out more about a career in dairy and apply for available jobs at godairy.co.nz/gonow
Facts about New Zealand dairy farming:
Dairy plays a vital role to New Zealand by contributing approximately $50 billion in direct and flow-on income to the economy annually.
The sector employs around 50,000 people in the dairy sector, with 37,000 people on-farm.
New Zealand dairy farmers have the world's lowest carbon footprint for on-farm milk production, but there's more work to be done to ensure we remain competitive. Consumer demand is a driver for dairy farmers to continue reducing emissions.
Over 7000 dairy farmers have a Farm Environment Plan and are implementing strategies on-farm to reduce their environmental impact.