Fieldays Online is the New Zealand National Fieldays Society's innovative move towards an increasingly digital and borderless future. "Innovation is part of our DNA.
This is no different to the first ever Fieldays when organisers expected around 3000 people but ended up hosting 10,000. 52 years on and we have essentially been forced to adapt and try something new.
In many ways this harks back to the real reason the event was started, which is why we've invested heavily in the online offering. It's the most innovative thing we have ever done," says Peter Nation, CEO of the NZNFS.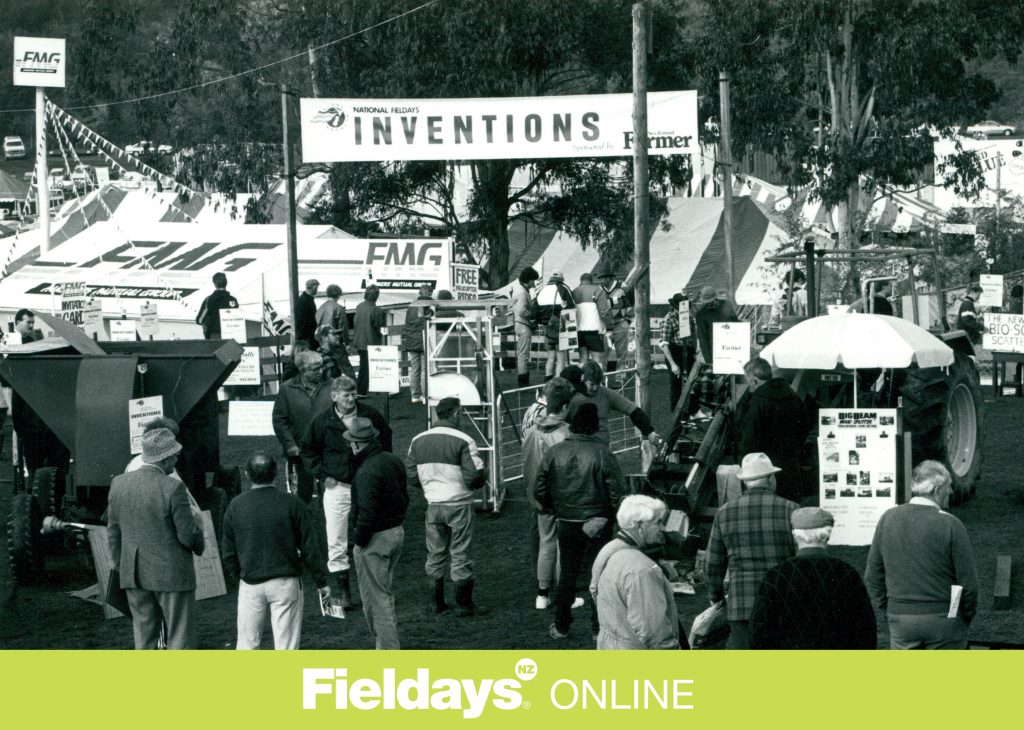 Fittingly, the virtual event will see the return of the famous Fieldays Innovation Awards which has opened digital doors to international exhibitors keen to be a part of the globally renown awards.
A sentiment echoed by Irish agritech exhibitors MagGrow, who are bringing their innovative crop technology to the competition.
"Fieldays Innovation Awards is pretty much recognised as one of the premier agricultural award events in the world. We see this as a fantastic opportunity to connect with potential customers, investors, commercial and local research partners. It also provides MagGrow a fantastic platform to reach out to a wider audience through the various media channels.
"New Zealand's international reputation as a leader in the agritech sector is well established. In addition, the country is home to world leading agricultural research centres and universities. The country's appetite for new technology that supports sustainable farming make it an ideal market for MagGrow's award winning and innovative technology."
More locally, the return of 2016 entrants, Antahi, will be launching their new 'Trusti Colostrum Management System'. A product the team have been working on since 2017. An affordable, environmentally friendly, animal friendly and highly practical pasteurising/storage/feeding system for colostrum.
Antahi says their 2016 experience provided them with an excellent platform for engaging with thousands of Kiwi farmers, as well as connecting them with international stakeholders. "We are proud to say that many of the international distributors we connected with in our first innovations launch in 2016 are now cemented as valued long-term partners and friends. Something the online offering will certainly support even more so."
Each Innovation Awards entrant for Fieldays Online will have a highly interactive digital site on the Innovations homepage, full of information and videos with the ability for viewers to leave feedback and ask questions.
Also returning in 2020, to judge the awards, is Andrew Cooke of Rezare Systems, providers of digital solutions and product development expertise for the agricultural sector.
Cooke says the awards are invaluable for agribusiness, while the flipside for entrants is the opportunity not just to sell their innovation but to get feedback from customers and judges, assess the level of interest and apply this learning to their innovation.
James Muir of Riverwatch, winners of the 2019 Amazon Web Services Innovation in Data Award, and making a comeback to Fieldays Online, says the experience highlighted the huge appetite for innovation in the agricultural industry.
"We were surprised at the amount of interest that we got from the farming sector when we are an environmental enterprise. It was one of the best experiences and gave us a lot of encouragement to keep going."
Muir's advice for entrants is simple. "Make sure your brand is strong. Be clear on what your message is, people want to hear a strong elevator pitch to believe in an idea. A working prototype to show your product works is a must, it proves that it's trustworthy and it works."
Register your interest for Fieldays Online here: https://www.fieldaysonline.co.nz/
Event dates: 13th-26th July 2020

The overall winners will be announced on the 17th of July