The dairy sector is thrilled to see that its significant contribution to the New Zealand economy is affirmed in the latest Situation and Outlook for Primary Industries 2019 report.
"It is great to see this acknowledgement of the huge part that the dairy sector plays in the economy," DairyNZ chief executive Dr Tim Mackle says.
The Ministry for Primary Industries March 2019 report says dairy export revenue is forecast to rise 5.5 percent to $17.6 billion for the year ending June 2019, up from 13.3 billion in 2016, 14.6 billion in 2017 and 16.7 billion in 2018. Increased milksolids production translated into higher export volumes; and a reversal of declines in key dairy commodity prices at the end of 2018 continued into 2019.
Total dairy exports for the six months ended December 2018 grew 3.8 percent to $8.7 billion compared to the previous year.  There continues to be strong international demand for dairy, including from China.  Dairy exports to China, as our largest trading partner, are up 16.6 percent to $3.2 billion for the six months ended December 2018 compared to the previous year.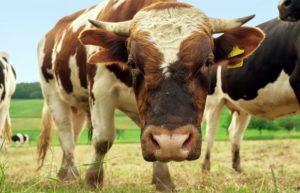 "For New Zealand's dairy farmers, the strong production, a recovery of export commodity prices, and a weaker NZD should help ease downward pressure on farm level profitability for the current season. We have accordingly adjusted our all company average farm gate milksolids payout forecast for the 2018/19 season upwards to $6.41 (including dividend)," the MPI report says.
Dr Mackle says the dairy sector contributes to national and regional economic development, supports New Zealanders' wellbeing and employs more than 46,000 workers nationwide. The latest dairy achievements align with the dairy sector's strategy, Dairy Tomorrow, which has an aspiration to improve the lives of New Zealanders with every drop of milk, Dr Mackle says.
"The continuing success of the dairy sector shows that farmers are working hard to provide a better standard of living for all kiwis, while running profitable businesses and looking after their animals, people and the environment.
"To continue to achieve stellar results like this and to farm well, we need to have sufficient skilled and passionate people in the dairy sector. At present, we have skills shortages and need more people with the necessary skills and education to help us continue to drive the sector forward and deliver benefits for New Zealanders and the economy."
DairyNZ is contributing to a wide-ranging reform of the vocational education system, proposed by Education Minister Chris Hipkins. Dr Mackle says: "We will ensure the dairy sector voice is heard, as we need a system that is responsive to dairy's needs. We want to ensure that education, both on and off the job, is delivered in a way that supports farmers and their staff to get the skills they need to run effective and efficient businesses and to have rewarding careers."
The dairy sector needs around 5000 new people each year.  It is critical that while there are not enough New Zealanders to fill vacancies that the sector can have access to migrant employees.
"Migrant employees are valued members of our farm teams. We want to work with the government to ensure that businesses can plan knowing they have certainty of labour supply," Dr Mackle says.
Background
Source: DairyNZ
There are 11,590 dairy herds in New Zealand.
The average herd size is 431.
The number of milking cows is 4.99 million.
New Zealand produces 3% of all milk in the world.
Top 5 markets for NZ dairy exports are: China, Australia, United States, United Arab Emirates and Japan.
The contribution of the dairy sector to New Zealand
Source: DairyNZ
The dairy sector contributes to the economic activity of the larger industries like construction through investment in dairy processing plants and finance through dairy farming loans.
The dairy sector also indirectly contributes to the regional economy through its links with supporting sectors, such as freight transport, storage, packaging and agricultural services.
Dairy processing (9th) and dairy farming (11th) rank within the top 15 industries for linkages with the rest of the economy meaning the dairy sector as a whole has a significant impact on downstream activities in other parts of the New Zealand economy.
The independent research consultancy, Market Economics, estimates that for every dollar that dairy farmers spend, an additional $1 of value-add is created across the country.
Employment
The dairy sector employed 46,000 workers across New Zealand in 2017-18, which accounts for 3.1 per cent of total employment. The on-farm sector accounted for 34,000 of these jobs, with the dairy processing sector a further 12,000 jobs.