New Zealand agriculture is facing increasing pressure to change how it operates and lower its environmental footprint, with the mantra 'produce more for less' thrown around regularly.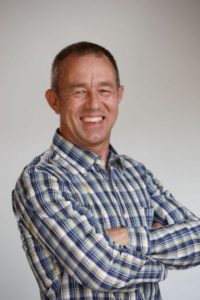 The pressure is being driven by a growing sense of social conscience amongst consumers, who are developing a greater connection to where their food is from, coupled with significant growth in environmental compliance regulation from government, says farm business coach and Growfarm® Managing Director Brendon Walsh.
In response to this, Walsh is urging sheep and beef farmers to be open to change, to get the right support and advice, and focus on farming for profit over production so they can continue to form a strong backbone for rural New Zealand.
While dairy farmers have been at the front of queue when it comes to public and government scrutiny, Walsh cautions sheep and beef farmers, "don't wait to become public enemy number one, front foot the change".
Change is disruptive and it's happening quickly, says Walsh. "The volatility in markets coupled with the rapid pace of change in technology, farming practices, and government and consumer expectations can overwhelm some people". 
However despite an historic perception that sheep and beef farmers are averse to change, Walsh says there is no need to fear the change. There is evidence of farmers successfully using the right systems and the right support to create profitable farm businesses that work sustainably with the environment.
Walsh is quick to point out the pressure for change is not simply for environmental reasons; it's also good for farmers' business and their lives. "Historically and now business results and profitability have been pretty poor, land values have risen, and farming habits are just not delivering decent spare cash for many in the sector".
As a Growfarm® business coach, Walsh works with sheep and beef farmers across New Zealand supporting them to confidently run profitable businesses that have a strong track record of delivering results both economically and environmentally.  It's this working with nature to be profitable that both he and his clients are very proud of.
"It's been really pleasing to see that by following sound systems and adhering to the profit principles, clients been able to create some spare cash and choices for their future, while enhancing their farm environment. Also, by focusing on true farm profit and not production, farmers can detach from the intensification approach and stock their farms appropriately for both profit creation and environmental enhancement."
It's these results and the pressure facing sheep and beef farmers that has motivated Walsh and Growfarm® to embark on the 'Getting it Done Series' which aims to help sheep and beef farmers unlock their potential to get it done.
The free five-event series will support attendees to learn how to take control of their farming business and to create profit on purpose, without leaving it to chance, all while working sustainably with their farms' natural resources.
Walsh hopes he can give sheep and beef farmers the confidence to make changes by sharing some of the principles and tactics his clients have used to create profitable and environmentally sustainable farming businesses.
Events will be held in Dannevirke, Feilding, Gore, Mossburn and Wairoa. Interested farmers can register online at growfarm.co.nz.