A report published by the food awareness organisation ProVeg International finds that the five leading fast food chains – McDonald's, Burger King, Subway, Pizza Hut, and KFC – are delivering an increasing number of plant-based food options to their customers.

The report ranks the Big Five in terms of how plant-friendly they are and Burger King comes out on top with the highest percentage of main dishes being plant-based.

Main meals, sides, desserts and menu presentation were taken into consideration at fast food chains across nine countries – Belgium, Czechia, Germany, the Netherlands, Poland, South Africa, Spain, the UK, and the US.

Subway came in a very close second in the ranking after Burger King, followed by McDonald's, Pizza Hut, and KFC.

"It is incredible to see how fast food  – which has always revolved around  animal meat consumption – has become more plant-friendly and, in doing so, more climate-friendly," Josh Bisig, Senior Project Manager at ProVeg, said.

"We analysed 43 online menus across all nine countries and twenty-two of them (51%) offered at least one plant-based option. This is encouraging but there is still plenty of room for improvement," he added.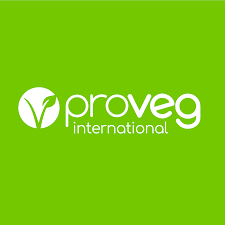 Normalising plant-based options
The latest moves by the Big Five to incorporate plant-based into their menus include the launch by McDonald's Germany of a vegan McFlurry dessert in 2022, while, in the same year, Pizza Hut UK introduced Violife vegan cheese into all of its UK locations, both for dine-in and delivery.
"Fast food chains are ubiquitous and play an important role in normalising climate-friendly food for millions of people around the world who might not otherwise consider the negative impacts of food choices. And these chains are increasingly doing this by making plant-based options more available, tasty and affordable," Bisig said.
"While trend-setting with mainstream consumers, plant-based menu options also appeal to younger generations who are much more likely to purchase sustainable products and show loyalty to climate-conscious brands," Bisig added. 
While it's clear that some chains are doing better than others, ProVeg found that all chains should focus on improving their menus in two key ways: increasing the plant-based options and implementing menu strategies to encourage mainstream consumers to choose plant-based.
Recommendations from the report
The report recommends a number of "best practices" that can drive consumers to enjoy more plant-based food. There are as follows:
Menu options should be listed as plant-based by default.
Animal-based options should be replaced with plant-based, instead of just adding plant-based items.
Plant-based options should be smoothly integrated into main menus and repeated in a separate plant-based section of the menu.
When naming menu items, words should be chosen that focus on the product's culinary theme, sensory experience, or brand while minimising the use of words like 'veggie' or 'plant-based,' and totally avoiding words like 'vegan,' 'vegetarian,' or 'meatless.'
ProVeg also recommends that, as the plant-based industry is continually growing, and people are becoming accustomed to plant-based alternatives to animal-based meat, dairy, and eggs, fast-food chains should consider partnering with, or expanding partnerships with, a variety of food manufacturers and retailers which are starting to expand in this space.
By partnering with the right outlets and distributors, plant-based brands are likewise increasing their impact, the report states.
ProVeg International is an international food awareness organisation working to transform the global food system by replacing conventional animal-based products with plant-based and cultivated alternatives.
ProVeg works with international decision-making bodies, governments, food producers, investors, the media, and the general public to help the world transition to a society and economy that are less dependent on animal agriculture and more sustainable for humans, animals, and the planet.
ProVeg has permanent-observer status with the UNFCCC, is accredited for UNEA, and has received the United Nations' Momentum for Change Award. ProVeg also has Observer Status at the IPCC.
​
​