With a new plant for specialty starches, Ingredion advances sustainable production and improves surety of supply to the global F&B supply chain while supporting local farmers.
Ingredion Incorporated, a leading global provider of value-added ingredient solutions, strengthened the global sustainable ingredients supply chain for food and beverage (F&B) producers with the opening of Shandong South, a new production facility in Shandong, China.
This latest launch doubles Ingredion's starch production capacity and capabilities in the country.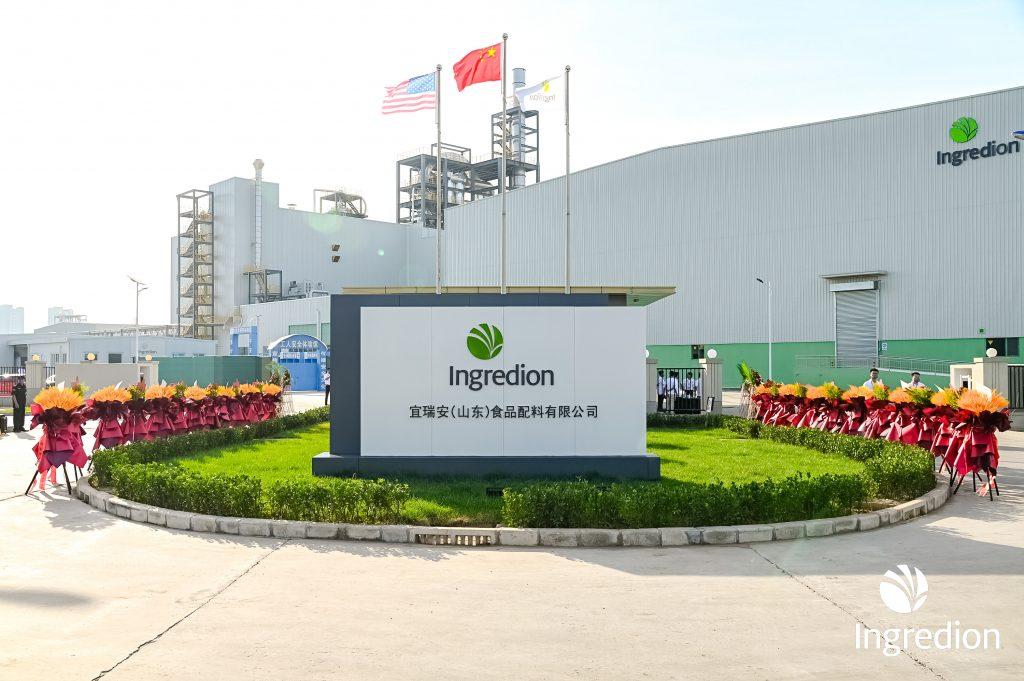 Starches are some of the most flexible and essential ingredients in the world, improving and enhancing the texture of everyday meals. As demand for starches grows worldwide with Asia Pacific leading the market*, Ingredion is well-positioned to cater to this growth with its increased starch production capacity and create winning textures for food and beverage manufacturers.
Shandong South features advanced digital technologies and automation which helps to produce corn-based native and modified starch products that meet international quality standards. Ingredion's enhanced sustainable sourcing of high-quality raw materials from local farmers, including non-GMO corn, enables it to deliver consistent products and ensure stability of supply in the region.
Jacques Guglielmi, Vice President and General Manager, North Asia, and Asia-Pacific Commercial at Ingredion commented on the opening: "With this investment, we are positioned for customer success in a world where supply chain resilience and sustainability are more crucial than ever.
"By integrating production from wet milling to modification through network optimisation and operational excellence, we can reduce supply chain lead times, lower transport costs and emissions, and stabilise inventory supply. We are committed to producing high-quality products to empower our customers to deliver what's next in the market."
Jacques Guglielmi continued, "Shandong South supports Ingredion's growth in China and has been designed to export high-quality products worldwide. We have already started to export to key countries such as Japan and Australia."
Ingredion is accelerating its sustainable agriculture program with local grower suppliers. With the opening of the new plant, Ingredion continues to introduce sustainable and regenerative agriculture practices, including new fertiliser techniques and pest control management to help farmers in Shandong reduce carbon emissions and be part of a more climate-resilient supply chain.
At present, Ingredion is sustainably sourcing all of its waxy corn supplies in China. "This new facility adds to our portfolio of specialty ingredients and advances sustainability for the food and beverage industry by deepening our collaboration with global customers, local farmers, and the wider community. We are confident that it will make a meaningful contribution to our business partners globally, and especially to those with a footprint in Asia Pacific," Jacques Guglielmi concluded.
Ingredion China is committed to giving back to the local community by upskilling current employees while providing job opportunities and education scholarships to local schools, with a focus on the children of local farmers.
*2022 Research and Markets, Modified Starch Global Market Report.