New Zealand farmer confidence rebounded in the first quarter of this year, led by improved optimism among dairy farmers.
A net 13 percent of farmers were confident in the outlook for the agricultural economy in the first quarter, from a net 15 percent who were negative about the outlook in the fourth quarter of last year, according to Rabobank's latest rural confidence survey.
The total number of farmers expecting the rural economy to improve lifted to 36 percent from 23 percent in the previous survey while those expecting it to worsen fell to 23 percent from 38 percent, Rabobank said.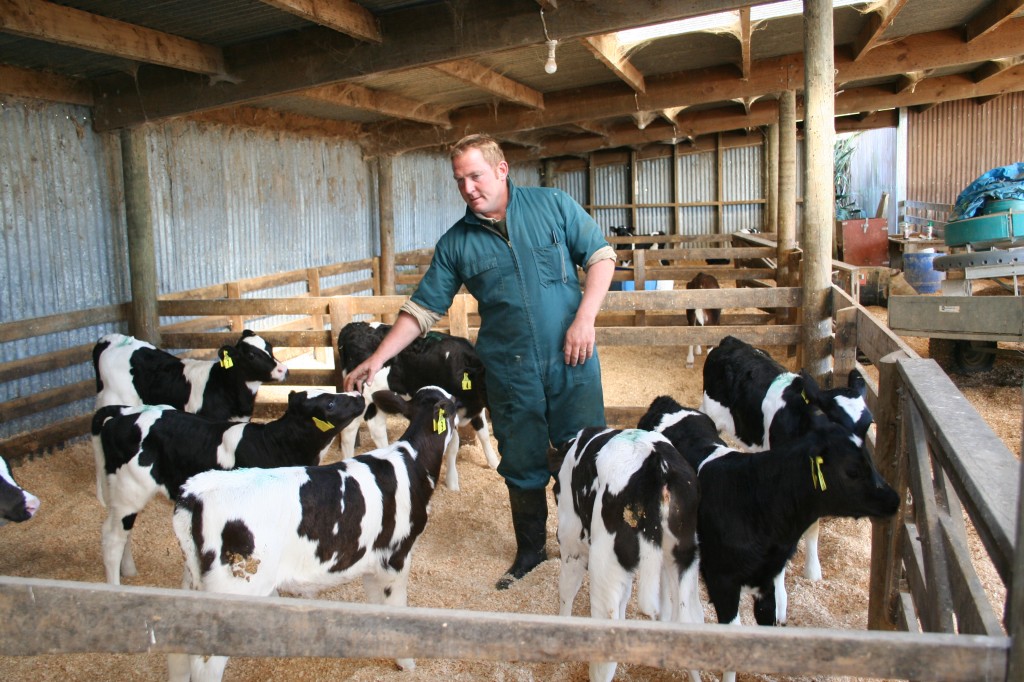 The swing to a more positive outlook in the latest survey was led by dairy farmers, with 45 percent reporting a confident outlook in the coming 12 months, up from just 21 percent in the previous survey. Only 19 percent of dairy farmers expected conditions to worsen, down from 45 percent in the previous survey.
The survey of about 450 farmers completed earlier this month was taken after prices had jumped 22 percent from low levels in the GlobalDairyTrade auction, but before the most recent auction where average prices fell 8.8 percent.
"The upswing in dairy farmer sentiment was likely to have been driven by the expectation that global dairy commodity prices had hit the bottom of the current trough through December and January and were showing signs of improvement," said Rabobank New Zealand chief executive Ben Russell.
"Our view is that prices will remain challenged as the global dairy market looks to deliver the signal to restrain production growth," Russell said. "That said, as we progress further into 2015, we expect to see a tightening in the market which will generate modest upward price pressure in the second half of the year."
Of all New Zealand farmers expecting the agricultural economy to improve, 56 percent cited rising commodity prices. Of those expecting the economic outlook to worsen, 25 percent cited drought as their primary concern.
Sheep and beef farmers reported similar levels of overall confidence to the previous survey, but were less positive about the outlook for their own farm operations, Rabobank said.
Just 21 percent of sheep and beef farmers expect their business to perform better over the next 12 months, down from 75 percent in the previous quarter. Some 21 percent expect their business performance to worsen while 55 percent expect it to remain the same.
Rabobank's Russell said the deterioration in outlook was probably due to dry weather conditions that had forced livestock farmers to sell stock at lower prices.
Overall farmer expectations for their own businesses were little changed from the previous survey with 35 percent expecting an improvement, 21 percent picking a poorer performance and 43 percent saying the result will likely be similar.
Farmer investment intentions were also largely unchanged with 28 percent expecting to increase investment, 12 percent planning a decrease and 59 percent likely to maintain investment at current levels.
Still, for sheep and beef farmers the investment outlook deteriorated with just 28 percent expecting to increase investment, down from 41 percent in the previous survey, Rabobank said.
BusinessDesk.co.nz