Red meat industry overview: Australia and New Zealand
Australia's red meat and livestock turnover accounted for $67.7 billion in the 2020/1 financial year. Currently, more than 800 tonnes of beef is exported each year as the demand for quality meat continues to surge.
According to Australia's Agriculture and Horticulture Development Board, Australia's cattle herd is forecast to grow to 28.8 million heads this year (up by 4.5%).
Looking to New Zealand, around three quarters of pastoral land and just under a third of New Zealand's total land area is used for sheep and beef farming.
According to the New Zealand Herald, the country exported red meat products worth $885 million for the month of February alone. The meat industry continues to generate high export revenue and remains the country's foremost manufacturing sector, providing 25000-plus jobs.
And while local manufacturers work hard to keep up with the pace of exports, the Department of Agriculture has cited a short-term stumbling block which will see lower prices outweighing increases in export volumes. However, the momentum continues for many invested, long-standing farmers operating in the meat processing sector.
A prime example of a proudly Australian agribusiness thriving in the red meat sector is Fletcher International Exports. "In 2021, SMC Corporation ANZ released a case study in proud partnership with Fletcher," explains Derek Haakman, Area Sales Manager for SMC New Zealand. "The company has two facilities in Australia that processes a total of 90 000 sheep per week."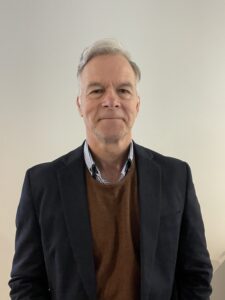 He adds that the magnitude of this sector should not be underestimated or overlooked. "The red meat supply chain encompasses the likes of animal harvesting, livestock sales, meat processing, packaging, wholesaling, transportation and more."
"Companies in the red meat sector are up against a host of challenges daily, these include high running costs, rigorous health and safety standards, quality product, enhanced productivity, fierce competition, geo-political factors, the climate, and supply chain fluctuations, to name but a few."
Red meat and manufacturing
"Hygiene and the protection of the cold chain are two crucial considerations on the factory floor. Processing of livestock – from slaughtering to cutting/ boning, freezing and finally packaging – must be carefully undertaken. Any oversights could be extremely costly and dangerous," adds Derek.
When selecting automation components, manufacturers need to consider:
Cleaning and sanitation
Energy savings
Safety
Temperature control
Speed
Data collection and IOT technologies
Environmental and chemical resistance
Maintenance and support
"At SMC we recognise the role that red meat manufacturers play, and have developed products that meet HACCP, PRP and other hygienic requirements by the industry at large. Because downtime in this industry relates directly to product losses, and safety is critical, the products are robust and safe to meet the market requirements."
The juicy details
Looking to its extensive product range, Derek says that the JSY5000-H clean design manifold valve series is ideally suited to the red meat sector. "The series is built to withstand the harsh meat processing environment and comes complete with an IP69K rating, as well as an outstanding flow rate and  IO-Link compatibility."
The JSX series of direct operated 2-port solenoid valves are built to withstand the harsh demands of the processing floor too. "These valves offer an IP67 rating and a stainless-steel construction. They're also energy saving, consuming just 4 watts when in use," adds Derek.
"Our hero product – the HY series of hygienic design cylinders, is water resistant and especially configured for easy cleaning."
SMC's stainless steel compact guide cylinder (MGP series) provides a reduced risk of line contamination due to labels falling off products. "This nifty cylinder eliminates the risk of a label peeling off a product when wet."
SMC also introduced its new generation Air Management System (AMS) in March of this year. "Ideally positioned for the meat processing sector, this series is designed to reduce CO2 emmissions and cut energy consumption by up to 62%."
Dryers are a must-have on the factory floor, as Derek explains: "A high quality compressed air dryer is a non-negotiable. Our IDFA series is designed to perform in demanding environments and delivers dry compressed air, ideally suited for meat processing plants."
Other must-haves include SMC's TH series of fluoropolymer tubing and its range of EHEDG compliant fittings, suitable for washing at high temperatures.
SMC products are inherently manufactured with energy saving optimisation in mind. This has been part  and parcel of product development at SMC for over a decade. "An Energy Saving Conservation Group also assist customers with measuring and managing air consumption to realise energy saving targets."
To conclude, Derek says that SMC is able to support meat processors with all their automation requirements. "We understand the importance of this sector and cater to all its requirements by supplying locally stocked products and a highly technical service team to answer their call for high quality, robust solutions."