OSPRI urges herd owners changing address on Moving Day this year to be vigilant about registering animals and recording movements to enable ongoing traceback and animal health surveillance.
Farmers should carefully consider whether they need to move their livestock and take steps to minimise movements where possible. All livestock must be NAIT tagged and their movements recorded in the NAIT system.
Farmers should also avoid mixing animals as much as possible to reduce the risk of cattle disease and contamination.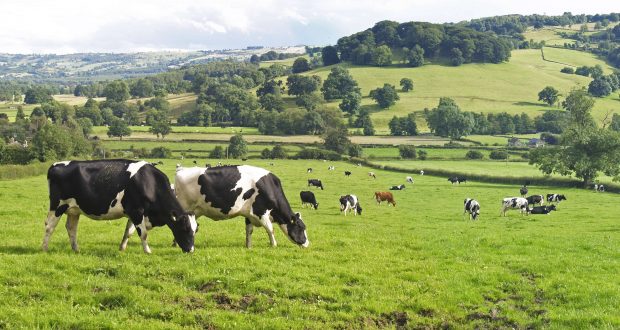 That is, the NAIT number will not move with the herd. Instead, the person in charge of animals (PICA) must register a new NAIT number and record a movement for the animals that have moved.
A departing herd manager who is the registered PICA for the herd they manage may apply to change the PICA for their NAIT number. This will allow the new PICA to continue to use the same NAIT number for an existing location if required.
If you are moving farms, or buying/selling livestock, OSPRI advises that you consider the following actions to minimise the risk of the spread of disease and to ensure you are fulfilling your NAIT and TBfree obligations:
Check that your NAIT contact details are up to date in preparation for Moving Day.
Register a NAIT and TBfree herd number at all of the locations you manage where cattle are kept. Two or more properties within a 10km radius can use the same NAIT number.
Tag and register your animals and record all livestock movements in the NAIT system.
Make sure that livestock moving from a designated TB movement control area have had a pre-movement TB test within 60 days and/or have been issued a permit to move.
Check the status of any incoming stock or a purchased new herd and whether it has been TB tested or been tested for the cattle disease mycoplasma bovis.
Check that all incoming vehicles on-farm, machinery and equipment are suitably clean and fit for purpose. For sanitation information visit the MPI website: (https://www.mpi.govt.nz/protection-and-response/responding/alerts/mycoplasma-bovis/advice-for-farmers-rural-contractors-and-transporters/)
Farmers who have questions or need more advice about their NAIT and TB obligations on Moving Day can check the OSPRI website (https://ospri.co.nz/our-programmes/nait/nait-requirements/farmers-and-livestock-owners/moving-day/) in the first instance, or call the OSPRI contact centre on 0800 482 463 to talk to one of our contact centre staff who are trained to support users.
OSPRI is a partnership between primary industries and the government, and manages two national programmes – NAIT and TBfree. NAIT provides the national animal identification and traceability system and TBfree aims to eradicate bovine TB from New Zealand.