As the fallout from the steep decline in global diary prices spreads, Crowe Horwath agribusiness specialist Haylee Preston is advising dairy graziers to be proactive to avoid being out-of-pocket this coming season.
"With budgets under pressure from severely restricted cash flows, dairy farmers are moving to cut costs, with many looking to tweak their farming systems accordingly," says Preston.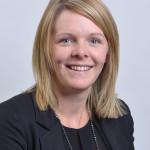 "In many farming operations, supplementary feed and grazing are a significant cost when it comes to production," indicates Preston. "This means they will be some of the most closely scrutinised costs given the current drive to save."
Preston notes some farmers are looking at reducing feed costs by culling out the bottom 5-10 per cent of their herd. "Older cows, late calvers and poor producers are being culled, reducing the number of cows on the milking platform. This allows more intense farming systems to cut back on supplemental feed costs".
This reduction in the number of cows may mean some dairy farmers will have the ability to winter more stock on-farm, leading to a reduction in demand for off-farm grazing. "There could be a 20 – 25 per cent reduction in cows needing grazing for the 2016 winter, due to more self-sustaining dairy systems and the heavy culling of herds, especially with the favourable beef schedule at the moment," says Preston.
It's not only the milking herd which might not be heading off the farm for grazing. Preston says "by reducing herd numbers, more farmers may also look at carrying through their young stock to 18 months themselves to cut costs rather than off-farm grazing".
Preston herself is in the dairy support industry and is advising fellow graziers to speak to their agent or herd owners sooner rather than later to understand their requirements for 2016 winter grazing.
"It's important to have these conversations as soon as possible and get contracts in place prior to sowing winter crops" says Preston.
Preston says graziers also need to look at their budgets closely to ensure their business remains viable. If there are signs of pressure on cash flows they should speak to their business advisor and/or bank manager for advice on how to adjust their finances, which may mean making changes within their farming systems.