In tight times dairy farmers are looking for new ways to add cash to their back pocket and CRV Ambreed believes the cash can often be found in the bull calf.
CRV Ambreed's breeding team manager, Aaron Parker, says a bull calf could provide an extra $4,000 upfront if they are suitable for CRV Ambreed's breeding programme. A proven bull can provide an additional $7,000 in income from graduation payments – sometimes more if a royalty option is chosen.
With calving now underway, this source of extra income could be dropping in the paddock right now.
However, Parker says the financial benefits are just one spoke in the wheel. New Zealand dairy farmers will only be competitive long-term with greater genetic diversity and advancement across the national herd.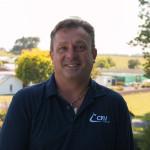 "CRV Ambreed is future focused and we're building our portfolio to suit the broad range of environments, conditions and farming systems that our clients will be operating within in years to come," Parker explains.
"While elite bull calves are more commonly sourced through contract mating, stud breeders and our embryo transfer programme, it's the open market – farmers nominating their bull calves for our breeding programme – where the more unique bulls are discovered," he says.
Legacy Friesian bull Firenze and current Jersey star Murmur are two examples of where farmers have offered bulls to CRV Ambreed through the open market, which have not only gone on to reward their breeders, but also the dairy industry as a whole.
In the end, Parker says the more bulls in CRV Ambreed's breeding programme, the greater genetic diversity and the higher genetic gain for New Zealand's entire national herd.
"Every New Zealand dairy farmer benefits by having a herd that produces more high value milk and lasts longer," he adds.
"Farmers we haven't worked with before could potentially have the genetic diversity that we are looking for and could hold the industry's next superstar. We are really keen to talk to these farmers right across the country."
CRV Ambreed has worked with New Zealand farmers for almost 50 years to gear farmers toward increased profit and a more competitive edge.
Dairy farmers can nominate their bull calves for CRV Ambreed's breeding programme by contacting 0800 262 733.