By Stephanie Melbourne
New phone scanning technologies could add a new angle to Country of Origin labelling, which traditionally in New Zealand has been a voluntary practice for the food industry to use as a marketing tool, even though it is required in Europe, the United States, Canada and Australia.
A recent labelling issue in Australia regarding frozen berries imported from China has further fuelled the ongoing debate surrounding Country of Origin Labelling (CoOL) highlighting its relevancy and the value of knowing exactly where the food we eat comes from.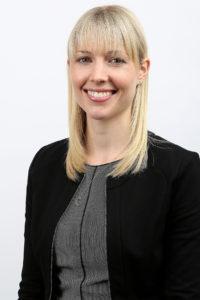 The Australian CoOL standard which commenced in 2006 requires mandatory country of origin labelling on all packaged foods, fish, pork and fresh whole or cut fruit and vegetables.
They also have guidelines for the use of the terms "Product of Australia" and "Made in Australia". Since then, there has been a raft of public reviews, and legislative and regulatory attempts to clarify the laws relating to CoOL in Australia.
Last month a brand of frozen mixed berries imported from Chile and China was recalled by the Food Standards Authority of Australia and New Zealand after links were found to a Hepatitis A outbreak in Australia.
In this case, the packaging contained the words "Packaged in Australia" in large print and "Made from local and imported ingredients", although the large majority of the berries were imported. This has prompted calls from the Australian government to take yet another look at its CoOL requirements under the Food Standards Codes.
Typically, product labels contain statements like "made in" and "product of". But what does "Made in [country] from mostly local ingredients" mean? Does more than 50% of the product need to be from the specified country of origin? It is these statements which generate the most confusion amongst shoppers.
Here in New Zealand in May 2014, a Food Bill was put forward to make CoOL mandatory. However, the policy of successive New Zealand Governments has been that CoOL (across all food types) should be a voluntary practice for the food industry to use as a marketing tool.
This is primarily based on the presumption that the costs would far outweigh the benefits to consumers, although an exception is provided for in the regulations in respect of wine.  For other industries, the New Zealand Institute of Economic Research did a cost/benefit analysis in 2005, showing the re-labelling costs alone were likely to be in the order of $60 million in the first year and could have been as high as $110 million.
An alternate means of promoting the use of CoOL is through the "Buy NZ Made" industry certification scheme. The Buy NZ Made distinctive kiwi in a triangle trade mark can only be used by members of the Buy NZ Made campaign who pay a licence fee to do so.
Other retailers, such as Countdown Supermarkets, employ voluntary CoOL on their house brand products as well as fresh and single-ingredient whole foods.
In reality, it could be seen that the vast majority of products on the market would meet "Product of New Zealand" requirements and that organisations are increasingly focusing their marketing on the iconic link to New Zealand.
In order to protect consumers, Section 13(j) of the Fair Trading Act 1986 prohibits making any false or misleading representations concerning the place or origin of goods. This goes wider than simply using the Buy NZ made logo, but includes the use of any statement or symbols, such as flags, or kiwis, that indicate the product is made in New Zealand.
Last year, Auckland souvenir company BGV International Ltd has been fined $22,000 in the Auckland District Court for misleading Asian tour groups about the country of origin of expensive alpaca rugs.
The Commerce Commission takes the view that a place of origin is the country or region where the product's "essential quality" was created, although this still creates some ambiguity where raw products are imported from overseas which is often the case.
Take beer, for example, where 95% is made up of water while the malts and hops may be imported – do these small components give the beer its "essential" characteristics? Some would say yes, and therefore the origin of these ingredients would require labelling.
In any event, the success of any country-of-origin claim on food labelling, whether voluntary or mandatory, may depend on the degree of clarity surrounding its defining requirements and whether the public perceive the claim as being reputable, as our Aussie counter-parts have discovered.
A new generation of consumers are increasingly arming themselves with mobile apps to help them find out this sort of information from the food they buy. These apps feature a barcode scanning mechanism to view additional information on food product labels (termed "extended labelling").
For example, OPENLABEL allows consumers and organisations to instantly attach their own "labels" directly onto the barcode of a product. This could include country of origin statements or highlighting the company's environmental track record.
GLOW is another app where a shopper scans a barcode and can post and share their own labels and feedback. FOODSWITCH uses the same technology to provide nutritional information including in the form of traffic light-style colour-coded ratings for things like total fat, saturated fat, sugar and salt.
On the flipside, not all are certain that such technologies will be a big hit, as research indicates that supermarket shopping predominantly involves quick, low involvement, habitual purchase behaviours.
So would this type of technology have made a difference in our frozen berry contamination scare? Users of the mobile app scanning technology could have been made more aware of the origin and processing conditions of the berries, and then alerted to the product recall earlier.
However, for some, this would not have altered their purchasing behaviour in the first place.
It remains to be seen how such technologies are utilised in this space, and what other technologies may contribute to better informing consumers at the point of purchase regarding their origins. Overall, it will still be an important consideration for marketers when looking at the labelling of their New Zealand products.
Stephanie Melbourne has experience on both sides of the Tasman dealing with the complexities of intellectual property law. She works with James & Wells' Christchurch team as a Solicitor in the national trade mark and commercial law teams.