Waikato-based Tekplas have been engineering specialist plastic moulding solutions for 25 years. Now, through a new purpose-built factory in Rolleston, and a second new factory soon to open in Hamilton, they are proud to offer the only facilities in New Zealand where the entire process from moulding to packaging is performed entirely within a clean room environment – certified ISO Class 7.
As the only plastic moulders in New Zealand with a FSSC22000-Q certification, Tekplas have years of experience working alongside providers of infant formula products, ensuring the highest quality production of enclosures and scoops for this tightly regulated market.
They understand the paramount importance of food safety, and their ability extends to products in animal health and agriculture.
At the heart of the business is a team of highly skilled engineers, who truly appreciate the importance of best design for every different product and end consumer.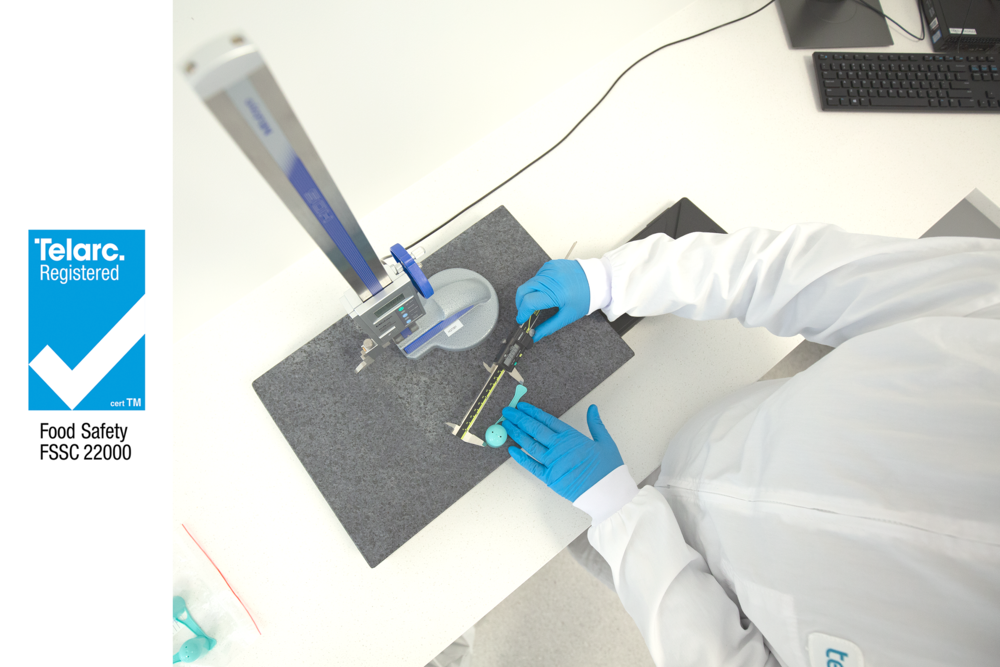 Alongside is a Quality Management System that ensures all products meet the highest industry standards. In a world where consumers are demanding greater transparency in how their products are made, and where they come from, a focus on quality is licence to operate for any food manufacturer.
Tekplas offer innovative solutions for companies that not only want confidence in the production of their packaging but are also looking for new ways to enhance branding and identification. In-mould branding, for example, is a useful new tool with a lot of potential.
The new factory builds – one recently completed in Rolleston and the other due to complete early/mid 2021 in Hamilton – have been carefully designed with future innovation in mind.
Not only does Tekplas offer the only certified, full service clean room environment in New Zealand (where products are moulded, inspected, and bagged all in the highly controlled hygienic environment), but the facilities are expansive with plenty of room for growth.
Tekplas have built their reputation on quality, so they have selected all electric Sumitomo moulding machines to deliver high accuracy and quick turnaround.
They vary in size, allowing Tekplas to efficiently deliver solutions for both small and large orders. With low running costs, these machines are very precise and offer fast cycle times. Servo Driven Robotics support in-mould assembly and the increased automation maximises efficiency and safety.
This investment in their plant, plus their strong team of people, enables Tekplas to be able to run 32 moulding machines in the Hamilton factory and a further 16 at the Rolleston site, 24 hours a day, seven days a week
"We have a top-quality facility in Rolleston, and with our new build in Hamilton soon to be in action, our ability to meet a wide range of client needs is really exciting," Ian McDougal, Technical Director.
"The team are highly creative and can work alongside clients from the very start of a new project. We put a lot of focus on careful design and prototype testing. It is important we fully understand the end use, and the facilities of our clients, to provide the highest quality customised product."
From early concept stage, Tekplas use 3D printer prototyping to test designs, refine imperfections, and ensure functionality before committing to expensive tooling. They use an FDA approved validation process to ensure the design will meet specification and perform as it should, right from the very start.
"We pride ourselves on getting it right, first time. Partnering early in the journey is key." says Ian. 'With both the scope and the flexibility of the new facilities, we can develop unique and innovative solutions. It is a very exciting time for our team and our clients."
Tekplas have built a reputation for quality. They are well positioned to maintain this with their recent investment in new facilities, ongoing investment in their high performing team and their focus on high quality solutions. Solutions designed to help protect products, protect brands and ultimately protect consumers.
For more information www.tekplas.co.nz