The New Zealand National Fieldays Society is committed to achieving its long-term sustainability goals through environmentally responsible business.
"Environmental concerns are increasingly at the forefront of our visitors' and exhibitors' minds. Across all sectors of our organisation, from events to everyday practices, the Society aims to be a leader through sustainable practices," says CEO Peter Nation.
Fieldays 2019 saw the highest landfill diversion rate in the history of the event with 41 percent of waste diverted, or 10,285 fewer kilograms sent to landfill. The total waste fell 16 percent from 2018 and landfill waste by 19 percent. The target for composting was achieved, with 1,500 kilograms sent for composting.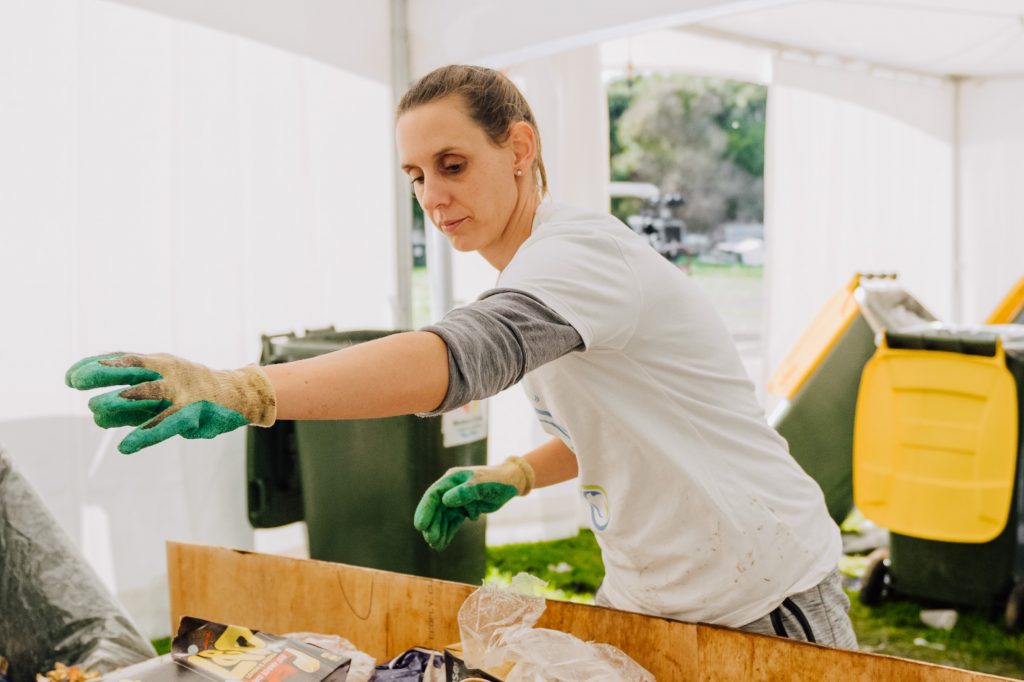 Fieldays continues to implement the Event Sustainability Management System ISO 20121 to ensure the event is delivered in accordance with this internationally recognised ISO standard.
"This process continually challenges us to improve our event planning, processes and delivery whilst addressing major impact areas such as environmental management and carbon emission generation from the event," says Nation.
For the last eight years the Society has partnered with Instep, who have supported the design and implementation of the Fieldays sustainability programme and report.
Instep director Peter Birkett believes it is these initiatives, along with actions to minimise energy consumption and specific waste management programmes, that positions Fieldays as a well-recognised leader in best practice and sustainability leadership.
"As the largest agricultural event in the Southern Hemisphere, it is crucial the event is delivered in a way that supports industry and exhibitors to satisfy the market-place demand for product and technology transparency. Products and services are increasingly scrutinised in real-time by an environmentally driven global market.
"Excellent support from all areas of food vendors, exhibitors and general stakeholders allows the short-term target of moving away from traditional problematic packaging and plastic material to gain momentum year on year."
In 2019 successful waste initiatives included the introduction of sorting waste to send to commercial composting, partnerships with 20 large exhibitors with the Waste Partnership Scheme and removing single use plastic from the bar.
This resulted in a 97 percent increase in compostable material being separated and composted correctly.
The Society aims to roll out "Plastic Free Fieldays" by 2023.
Promoting digital ticketing through the introduction of the explorer bands, reusable silicone wristbands, contributed to a reduction in printed material with 683,497 fewer sheets of paper used, the equivalent of 82 trees.
Beyond Fieldays the Society runs a Predator Free programme supported by DOC and dedicated volunteers, with the goal of total pest eradication by 2050 on the Mystery Creek site.
Branded uniforms and clothing from past events is sent to developing countries via community groups the Society supports. Where possible, event material is upcycled and made into bookbags for school children in need.
As a non-profit organisation, any surplus generated from Fieldays, or from hosting other events on site, is invested in further development of the property, venues and facilities, and charitable purpose along with advancing agriculture.