The NZPork Annual Report 2014, released today, reflects on the importance of the New Zealand consumer to the future of its business.
NZPork Chairman Ian Carter points out that it's important to remember that our consumer is our neighbour and that we are touch with what consumers want and believe.
"We need to provoke interest in our product and our industry. We need to invoke confidence in our production standards and systems. And we need to evoke desire for our product," said Ian Carter.
The report states the industry recognises that little is understood about pig farming in general amongst many New Zealanders, particularly the requirements of caring for its animals. In light of this, it is taking steps to be more transparent and advocate confidence to its consumers via its production systems and standards.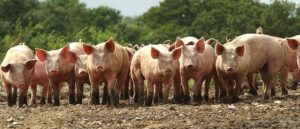 Projects underway include the development of educational resources and enhancing the NZPork website with short films about the industry and its people which are an invaluable tool in ensuring the public and consumers can better understand how pigs are farmed in New Zealand.
"We can wholeheartedly stand behind our commitment to meeting high animal welfare standards. Sound animal welfare practices are critical for pork producers. It is vital to the industry's success that animals are healthy and well cared for. Demonstrating that required standards are being met or exceeded builds confidence in the industry, but is also a challenge," said Mr Carter.
The Presentation Assessment, which is additional to the PigCare audit programme, began implementation in March 2014. The industry-wide independent welfare assurance, plus presentation assessment, is unique in New Zealand's livestock industries and gives consumers confidence that they have access to the freshest, locally grown pork and pork products.