The top performers in New Zealand's food industry have been announced, with 47 products developed by 39 primary food producers, food service providers and ingredient supply companies named as national finalists in the New Zealand Food Awards for 2015.
Competition was particularly tough this year with entries up 40% compared to 2014, with almost 150 products from 79 food and beverage producers vying for an award. A broad range of entrants from niche operators to large scale producers will compete to take out the top spot in a number of categories including food safety, export, convenience and gourmet, as well as the ultimate accolade of the Massey University Supreme Award.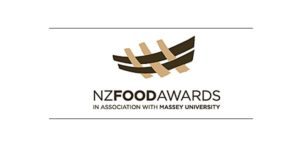 Finalists in this year's competition include Fonterra, Chef Series by Josh Emett and Whittaker's, with a strong presence from Wellington, Nelson and Auckland food manufacturers.
Massey University Assistant Vice-Chancellor – External Relations, Penelope Barr-Sellers, says the awards are a fantastic opportunity to showcase new initiatives in New Zealand food and beverage production and manufacturing.
"Massey University is proud to own and organise the NZ Food Awards, supporting our biggest export sector by providing a forum to celebrate industry excellence and innovation," she says.
"With a long and proud history of driving innovation in agriculture and food, continuing to support the development and growth of these sectors is integral to what we do."
Judges at this year's NZ Food Awards have been impressed with the level of innovation in entries across the sector this year. Food writer Nici Wickes and Auckland restauranteur Geoff Scott say the growth and quality of entries is a testament to New Zealand's thriving food industry.
"New Zealand's food industry is going through a period of growth, with new ideas, new technology and new techniques emerging in the market. The innovation we're seeing is fantastic for New Zealand's reputation on the global stage as a forward-thinking nation. Both the quality and quantity of the entries this year is reflective of the growth and innovation we are seeing locally," says Geoff.
"The word is spreading that the Food Awards provide the local industry with an excellent opportunity to see how their products measure up compared to others in the country, and to motivate and inspire excellence across the sector. The creativity, innovation, quality and taste of the products entered this year have been exceptional."
Nici says, "The awards set the benchmark for professionalism and integrity when it comes to food and food innovation in New Zealand and local manufacturers recognise that. Winning an award and gaining positive recognition can be a huge advantage for a food or beverage producer."
The NZ Food Awards winners will be announced at a gala dinner at the Auckland Town Hall on Thursday, 17 September. For more information, please visit www.foodawards.co.nz.
The NZ Food Awards are made possible thanks to Massey University and the family of strategic and supporting partners: Auckland Tourism Events and Economic Development (ATEED), AsureQuality, Countdown, FoodHQ, Ministry for Primary Industries, New Zealand Trade & Enterprise, Rabobank, The Foodbowl, The New Zealand Herald and Villa Maria.