Banker, and Lincoln commerce graduate, Jake Jarman's win in the recent FMG Young Farmer of the Year contest highlights the diversity of the agriculture sector.
He was competing against, among others, a solutions and development specialist, a farms systems scientist, technical specialist, and regional sales manager.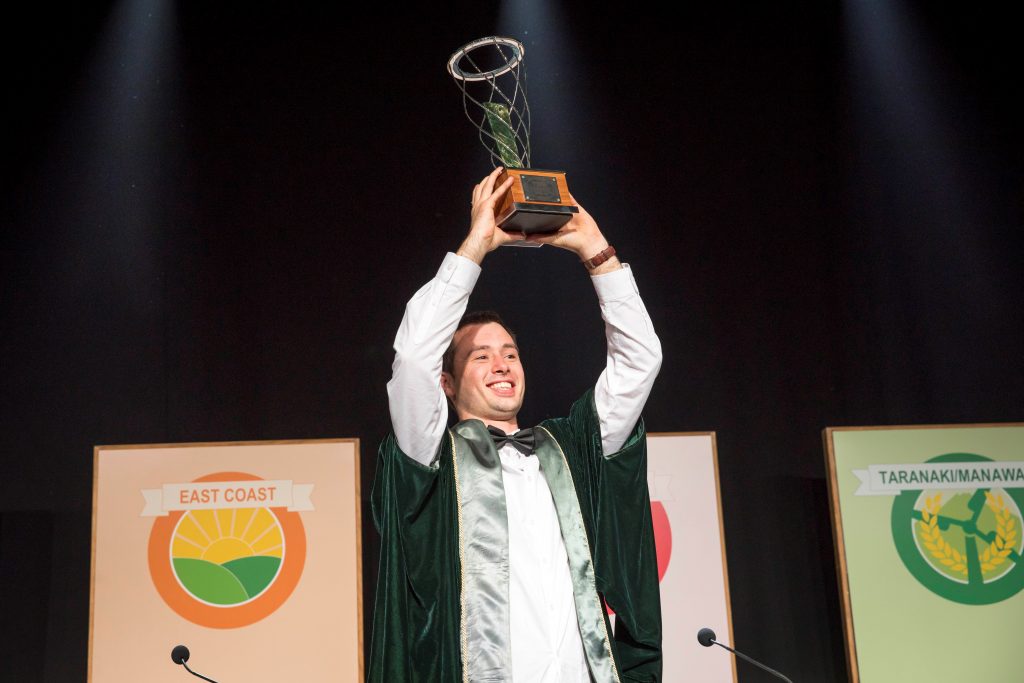 Only two of the competitors were on the pasture side of the farm gate, working in dairy farming.
The 2019 winner (no winner in 2020 due to Covid-19) was in a business graduate programme, while a vet was also in the final.
Jake is an ANZ Relationship Associate and comes from a fifth-generation family dairy farm, though two of his fellow finalists were from urban backgrounds.
"I opted to go down the commerce route for my studies because it's always been something I've found interesting," he said.
He has not strayed too far from his roots in his job though, as he helps customers to start, grow and maintain their rural businesses, and his degree helped in his career and in the competition.
"The Bachelor of Commerce (Agriculture) course at Lincoln was great in that it allowed me to learn about a wide range of the agricultural industry," he said.
The compulsory practical work farm placements component meant he also learnt crucial practical skills during his summer breaks.
He said the programme also included a whole year looking at one business and having to analyse their financial and physical performance, but then also be innovative in coming up with an investment idea.
Field trips to the Lower North Island, Waikato, and Southland were highlights.
"I thoroughly enjoyed them because we were immersed in the ag industry for a week, and I was able to learn about farming in all the different regions of NZ."
Jake said the reaction at work to his win had been "really cool".
"They have been really, really supportive in the lead up and at the actual event. They really wanted me to win, so were great in getting me in touch with people to talk to and practice my practical skills with."
He'll now be able to deposit a prize package worth over $75,000, which included a $15,000 cash prize from FMG, a Honda ATV, and a $30,000 package from New Holland.
Lincoln University is a proud sponsor of the competition and had four alumni in the final.