Competitors of Fonterra Cooperative Group, the country's largest dairy processor, claim there's still insufficient competition to deregulate the industry.
In submissions to the Commerce Commission, which is undertaking a government-ordered review of the industry's competitiveness, rival processors either want the status quo or the regulations tightened.
Farmers lobby group, Federated Farmers, says the Dairy Industry Restructuring Act 2001(DIRA) will need to be amended if it's retained long-term.
Fonterra's submission generally supports the process and methodology suggested in the commission's consultation paper and says it will comment separately on substantive issues raised by the review. The cooperative said the commission should consider the full period since the DIRA came into effect rather than the most recent five years, and that it was particularly important to examine the entire "life cycle" of entry and growth of independent processors.
Among the issues under investigation is whether the DIRA competition thresholds have been met. The current threshold frees Fonterra from its obligation to supply milk to smaller competitors once at least 20 percent of supply is taken by competitors in both the North and South Islands. Fonterra currently has an 86 percent share of the nation's milk pool, down from 96 percent when it was set up in 2001.
In its submission, Westland Milk Products said it had successfully attracted milk supply from dairy farm conversions but had been less successful in wooing existing Fonterra suppliers to switch. Only a quarter of its Canterbury shareholders are ex-Fonterra and it said Fonterra's actions to secure supply are contrary "to the purpose and principles of the Act".
"We are concerned that actions employed by Fonterra in response to competition for milk supply at the farm gate demonstrate that Fonterra has used, and has the potential to continue to use, its position of dominance to restrict competition and, thus, there remains the need for regulation of Fonterra in order to sustain competition in this area," it said.
Westland said new Fonterra suppliers were being locked into long-term supply agreements of up to seven years, which typically relieved them from the usual requirement to buy one Fonterra share for every kilogram of milk solids produced.
"Without the regulations we would expect to see Fonterra to continue to jealously guard its supplier base as, even with the regulations, we have seen such behaviour," Westland submitted.
New dairy processor Miraka submitted that there was currently insufficient competition at the farmgate milk market and that the threshold should be lowered to 75 percent rather than 80 percent before deregulation is triggered.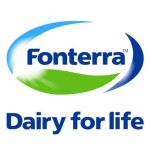 Open Country Dairy, the country's second-largest processor, submitted that while competition between dairy processors is evolving, it hasn't reached the point whether it can discipline Fonterra's market power without the open entry and exit regime that allows suppliers to switch over. While independent processors have grown their market share, there has also been the bankruptcy of New Zealand Dairies Ltd, and a series of recent and untested investments by new players, it said.
"Since the 2010 review, we have seen Fonterra continue to set market prices and hold substantially the same level of market power and influence that led to DIRA being extended in 2010," it said.
Talleys Group, a 75 percent shareholder in Open Country, described the open entry/exit requirement as the "singularly most important policy in the DIRA regime".
A Castalia report, commissioned by Open Country, suggested the commission should focus particularly on how Fonterra might react to the various deregulation scenarios being considered – and the consequences to efficiency.
Dairy processor Tatua said it had reservations about the review's scope because it didn't permit the possibility of better regulations to promote efficient New Zealand dairy markets, except as a pathway to deregulation.
"The review appears to be premised on a view that the regulations were not intended to last indefinitely. While some parties may have anticipated their falling away, that is not a universal view," it said.
Federated Farmers said farmgate competition varied around the country with many of the independent processors because they are either full, close to capacity, or seeking special contracts, able to cherry-pick the best farms and farmers closest to the factory gate. There is little competition on price as all processors peg their milk price to Fonterra's, it said.
Under DIRA's raw milk regulations, processors with no or limited own supply are allowed unfettered access to regulated raw milk. Federated Farmers submitted that all processors should be treated the same whether they have their own supply or not and that farmgate competition would be increased by limiting this access to three years.
It said the rule allowing Fonterra suppliers to divert up to 20 percent of their milk supply daily to independent processors should be either dropped, changed to a volumetric limit that would still protect boutique cheesemakers and small processors, or be tied to the amount of milk taken in October.
Federated Farmers also said the legislation should be altered so any new processors coming into areas where competition is close to the thresholds, such as Canterbury, Waikato, and the Manawatu, should be denied access to regulated raw milk.
Goodman Fielder, which competes in the domestic processed milk market against Fonterra Brands and other processors, said continued regulation was required to retain downstream competition, with independent processors unable to guarantee year-round supply of milk of the scale it required.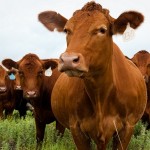 It said is was unlikely an alternative supplier will develop within a reasonable timeframe or be feasible for Goodman Fielder to source its own raw milk supply before its current supply arrangements with Fonterra expire in 2021.
It said the current 20 percent rule was inadequate and should be changed to require 20 percent of milk solids required by independent processors at the factory gate monthly for at least two years to ensure guaranteed year-round supply.