World leaders in agriculture, New Zealand and Ireland have long been connected by a shared focus on innovation. '
The two island nations, despite being on opposite sides of the globe, both continue to push boundaries in the agritech sector. Nowhere is this clearer than the special relationship between the New Zealand National Fieldays Society and Enterprise Ireland.
Over the years the Society has sent New Zealand innovations to the Irish National Ploughing Championships to participate in the Enterprise Ireland Innovation Awards and regularly hosts entrants from Ireland in the Fieldays Innovation Awards programme. Both platforms have been invaluable steppingstones for Irish and Kiwi companies into each other's market.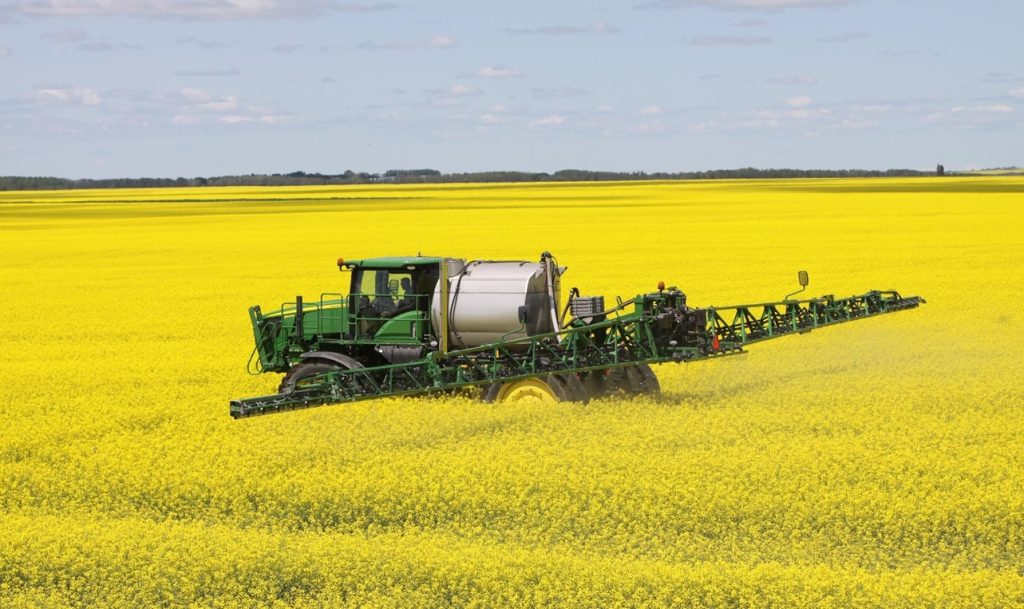 "This dynamic connection allows us to share knowledge and support our local entrants as they look to work in the Irish market. Covid-19 has highlighted the fundamental role of agriculture and food production around the world. Together New Zealand and Ireland are demonstrating how innovation is at the centre of stabilizing this for the future and the need to encourage and support innovators," says Fieldays Innovation Awards event organiser, Gail Hendricks.
Despite the physical Fieldays being cancelled this year, Fieldays Online provided a borderless digital platform for the awards for two weeks, with winners announced virtually on Friday 24th July.
James Maloney, Senior Regional Development Executive at Enterprise Ireland, is a regular visitor to Fieldays and recognises the innovative commonalities between the two great agricultural nations.
"It is a real bonus that Fieldays gave them a platform in 2020, having the innovative spirit and courage to adapt and deliver a virtual show in these very challenging times. Farming never stops and the companies and innovations involved in this resilient sector work with them every step of the way.
"Both countries excel in pasture-based farming to deliver quality dairy food exports across the globe. This shared sense of purpose sees companies from Ireland and New Zealand develop innovative agritech solutions that will enhance farming for the next generation of farmer, protecting the natural environment in each country, while ensuring a viable future."
Brendan O'Connell, Agricultural Consultant and NZ Pathfinder of Enterprise Ireland sees the value in the relationship. "Agriculture is the backbone of both Ireland and New Zealand's economy and both countries are seeking to bolster changing revenue streams. Fieldays Online represents a great insight into the focus and activities being driven in New Zealand to address these shifts in revenue. Farmers and the wider primary sector in both countries are facing very similar challenges and the opportunity to learn from each other is more important than ever.
"Both Irish and Kiwi farmers are well used to dealing with the impact of factors outside their control. Covid-19 just joins the list of commodity prices, droughts and, in Ireland's case, BREXIT. In addition to both regions fuelling the development of some great technology that has application in both countries."
This was no different at this years' Fieldays Innovation Awards with Irish agritech entrants, MagGrow taking out the International Innovation Award. Announced live on Fieldays Online, by New Zealand Minister of Agriculture, Hon Damien O'Connor, MagGrow secured the top spot with their cutting-edge crop technology which seeks to reduce spray drift while maximising efficiency and output for farmers.
MagGrow is a patented, proprietary technology that significantly reduces waste associated with conventional pesticide applications, delivering your important plant protection products where they matter the most.
A recurring problem for farmers when spraying is pesticide and water over-spend, waste, and pollution, with up to 70 percent of conventional pesticide spraying not hitting or staying on the target crop.
MagGrow is overcoming this challenge with its simple two-component spraying technology that can be retrofitted to existing sprayers as well as installed on new ones.
The MagGrow system delivers a more consistent spray droplet profile, resulting in higher pesticide coverage on and inside the plant canopy. This allows growers to achieve higher coverage while using their current application rate, or the same coverage using a lower application rate.
The technology is very simple to use and can be retrofitted to existing sprayers or indeed installed on new sprayers. The technology is a two-component system composed of permanent rare earth magnets. Pesticides pass through the magnetic fields under appropriate flow conditions, changing the physical properties of the fluid and thereby optimising the spray droplets. It is the unique spray characteristics and optimum droplet size created by the MagGrow system that delivers the superior spray drift control and crop coverage.
MagGrow CEO Gary Wickham impressed the judges with strong science backing an innovative solution that reduces chemical and water usage whilst improving efficacy in spraying applications. The judges particularly appreciated the deep understanding of both science and farming applied in an innovation that can improve both environmental and commercial outcomes globally. "The MagGrow team demonstrated clear understanding of both the problem to be solved and the business model to see it applied at scale. They are a worthy winner of the International Innovation Award and their solutions will bring real value to New Zealand farmers."
Guest judge at the award ceremony, Brendan O'Connell explained how MagGrow was a fantastic piece of innovation.
"They tick all the boxes in terms of saving money, reducing chemical use and saving water. A really practical, straight direct impact on farm right now, easy to understand and apply."
The team at MagGrow were delighted with the win. "Fieldays Innovation Awards is pretty much recognised as one of the premier agricultural award events in the world. We see this as a fantastic opportunity to connect with potential customers, investors, commercial and local research partners. It also provides MagGrow a fantastic platform to reach out to a wider audience through the various media channels."
Experience Fieldays Online Innovation Awards here:
https://www.fieldaysonline.co.nz/fieldays-tv/video-on-demand/fieldays-presents