Farmers can now improve their decision-making skills without having to stop milking – they can just put in some earbuds.
Lincoln University Honorary Associate Professor Peter Nuthall's audiobook "The Intuitive Farmer" is written in an innovative novel-style.
A managerial ability researcher, he tells the fictional story of group of farmers meeting to improve their intuitive decision-making skills. It is based on actual data collected from hundreds of farmers.
Each chapter addresses a different issue affecting farmers, such as risk management, benchmarking, budgeting, and planning, negotiation skills, active listening, and farm ownership.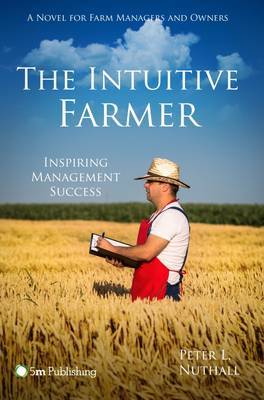 By the end of the novel, the listener will have absorbed important farm management principles and practices through the activities and findings of the group.
Dr Nuthall said improved intuitive skill requires farmers to constantly and objectively self-critique their decisions so that slowly, the appropriate approach becomes second nature as part of their kit of intuitive tools.
The book is described as the first of its kind to be applied to agricultural management practices, providing a dependable source for farmers, agricultural and farm management students, and people involved in agricultural industries.
An Amazon review described "The Intuitive Farmer" as an innovative and useful resource for farmers.
"Having the author appear as a character in the book is a nice bonus, as it gives the reader a rare chance to get an insider's view on the personal and professional life of a researcher," the reviewer wrote.
His next book in the farm management series is called "The Decisive Farmer" and will be published before Christmas this year by the Commonwealth Bureau of Information (CABI).
Listen to a sample of the audio book on the Google Play app here https://play.google.com/store/audiobooks/details/Peter_L_Nuthall_The_Intuitive_Farmer?id=AQAAAEA8AW1BQM