It was the call of the land that saw Dairy Women's Network's newest staff member pack up her family from living the city life and head back to the family's 830-cow dairy farm.
Melissa Sinton, who has just taken over the role of DWN regional convenor coordinator for the lower North Island, was working in pharmacy in Rotorua three years ago, when she was encouraged to come back to the family farm in Arohena, south east of Te Awamutu.
"As a mum of three young boys, it was an opportunity that was too good to pass up. Moving back to the farm was definitely something I did for myself, but more so for my family," she said.
So leaving behind her job and her studies in conservation and biodiversity, Sinton and her three sons Trae (13), Kaine (10) and Quinn (9) moved to her parents Vaughan and Tracy Sinton's property Kennavara Farms Ltd. where Melissa started as a farm assistant and has since met new partner Roger.
"I've really loved being back home and on the farm. It has opened up my eyes and given me an appreciation and understanding of the kinds of challenges that farmers face today – there are a fair few more pressures than there were when I was growing up," she said.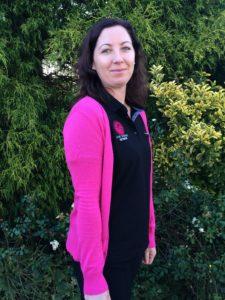 "I've had the full experience of getting up to milk the cows in the morning, getting in late at night and trying to raise a family at the same time, but it's been good."
Melissa's children are fifth generation on the farm and at Arohena School where she is also the Board of Trustees chair.
With her newfound occupation, it wasn't long before Melissa heard about Dairy Women's Network and decided that the organisation's philosophy of inspiring and supporting women to succeed in the dairy industry was something that she wanted to be a part of.
Coincidentally, Kennavara Farms had decided to take on a contract milker at the same time that the DWN vacancy came up for the role of lower North Island regional convenor coordinator so finding herself in a more flexible on-farm position, Melissa decided to apply for the part-time position.
"I really admire the work that DWN does throughout the country and am really looking forward to working with the regional convenors and making sure they are connected to the organisation and are well represented.
"It's an exciting prospect to be able to play a role in expanding members' potential through leadership, inspiration, learning and connection."
She said she also sees her role as managing relationships between DWN and its partners and the wider industry, using her own experiences as a basis to do that.
"With my background in conservation and biodiversity, I'm looking forward to sharing ideas to make farming environmentally and economically sustainable for this country into the future through compliance and encouraging more conscious land practices," she said.
"Women in general are great communicators and can play a big part in necessary changes to make sure farming is a sustainable industry for New Zealand."
Melissa takes over from previous regional convenor coordinator Karen Forlong and joins Megan Edmeades in the North Island and Cathie Cotter in the South Island.