New Zealand's farming sector supports additional efforts to improve winter grazing practices on farms, with a particular focus on animal welfare.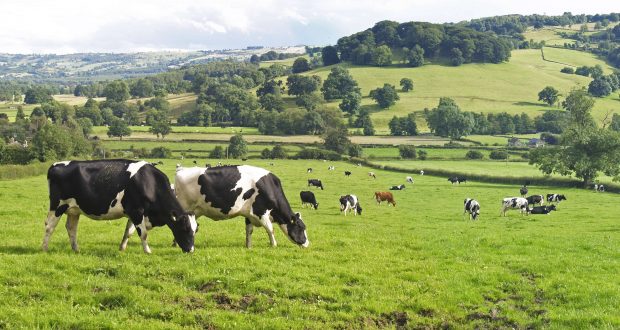 DairyNZ and Beef + Lamb New Zealand do not condone poor winter grazing and support building on the significant efforts already underway to eliminate practices which impact on the environment and animal welfare.
"No-one accepts poor winter grazing practices. Our organisations are firm on this," said DairyNZ strategy and investment leader, Dr Jenny Jago. "Dairy and beef sectors have a role to play in protecting our waterways and, therefore, ensuring good practice winter grazing on farms is crucial to support the environment and keep our animals healthy."
Dr Jago said much work has been taking place to address poor winter grazing practices and she was encouraged by the progress that was being made, but there was still work to be done.
"The vast majority of farmers take great pride in caring for their animals and the environment. There's been significant investment into on-farm initiatives which protect the environment and animal welfare, and we will continue to expand on that.
"We have been working together, and with central and regional government, to review and improve the resources available for farmers, while also supporting improved crop grazing practices on farms and reinforcing compliance."
A pan-sector collaborative programme has included farmer-facing extension, which sets clear practice standards to protect the environment and support animal health and wellbeing.
"In the last year, DairyNZ and Beef + Lamb New Zealand have had a particular focus on good management practices for winter cropping, through workshops and events with farmers," said Beef + Lamb New Zealand GM for North Island, Matt Ward.
The sector is looking to underpin this work through commitments by DairyNZ and Beef + Lamb New Zealand for all farms to report under farm assurance programmes or sustainability frameworks.
"This would ensure animals are well cared for and farmed in a way that has the best outcomes for the environment – water quality is a community issue and we all have a part to play. We aren't at the destination yet, but our farmers are rapidly making changes to protect the environment and their animals," said Mr Ward.
"Often poor grazing practices can be a sign of other issues at play, which is why we encourage farmers to talk to the farmers involved and get in touch with their industry good organisation, Federated Farmers or the Rural Support Trust, who can also contact the farmer in question and provide support."