EastPack, New Zealand's largest Kiwifruit post-harvest company had a very successful night at the Westpac Tauranga Business Awards 2019 on Friday, picking up four awards including the ACC Workplace Health and Safety award, the Business Innovation award, the Manufacturing and Distribution award, and the supreme award of Tauranga Business of the Year 2019.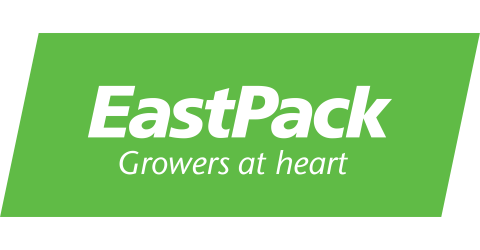 "Each of these awards would have been a great achievement in its own right but we were delighted and humbled to be recognised across so many categories and to get the big prize at the end of the night," says EastPack Chief Executive Hamish Simson.
The recognition comes as EastPack moves closer to its goal of increasing fruit volumes to over 50 million trays in the next five years. It's on track, having doubled throughput from 19 million trays in 2012 to 41 million trays in 2018.
EastPack has also celebrated a number of industry firsts in recent years including the opening of the industry's first fully-automated lights out coolstore in May.
EastPack is focused on building people, plant and process capability to maintain performance and employee engagement during rapid industry growth.
"EastPack is proud to be part of this business community and with our people, culture and enthusiasm for our industry, we will help keep this region a great place to live and work," says Simson.
"I would like to thank our team for their passion and hard work that has enabled us all to get EastPack to where we are today. This is a celebration of how far we have come in the last few years, and gives us confidence that we have the team, culture and ability to make the exciting future ahead of us a great success.
"We are proud to be part of this business community and look forward to supporting the growth of the Bay of Plenty region and continuing the success of our Growers and staff."