A UK manufacturer of vegetable harvesting equipment has seen a surge in demand for its unique vegetable handling machine from customers in New Zealand.
Scotts Precision Manufacturing has this month sent its fourth Evolution Dirt Removers to Wyma, which has included the innovative separator in a cleaning line that will be used by a large scale potato packer in Canterbury.
Faced with a high volume of soil in their crop, the potato packer approached Wyma, which in turn contacted Derek Scott, managing director of Scotts Precision Manufacturing.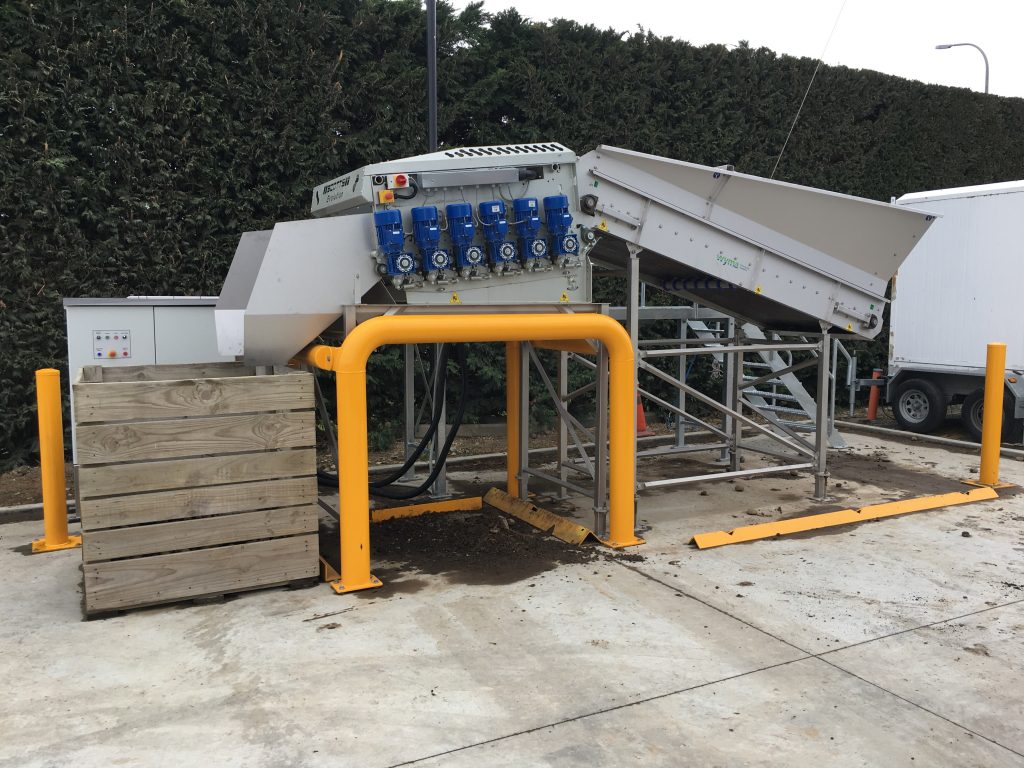 "We have a long-standing relationship with Wyma in Europe and have supplied them with several Evolution Dirt Removers over the years, and this is the fourth unit that has made its way to New Zealand," says Derek. "We've seen interest in the Dirt Removers grow considerably over the last year, and it is fantastic that we now have a machine in use in Canterbury."
The Evolution Dirt Remover machine was launched in 2005, and the new generation of machines now uses patented polyurethane spiral rollers to ensure that clod, stones, haulm, vines and loose soils are separated from the potatoes (and other root vegetables) in a very gentle way.
These spiral rollers feature large air chambers, a "foam pocket" section that improves the grip on root clusters to reduce blockages. The flexibility of the rollers means protection from stones is maintained while improving the machine's self-cleaning function.
The latest version of the Evolution Dirt Remover also features maintenance-free direct-drive motor and gearbox units on each extracting shaft which are reversible and have variable speed control.
Additional to the standard main crop spiral rollers with a 10mm tread pattern, less aggressive spiral rollers with a 6mm tread pattern are now an option. The 6mm tread is designed for customers looking to clean small potatoes or drier conditions where high volumes of haulm and/or leafy material is an issue.
The 10mm option continues to be the best option for farmers faced with significant clod problems; however, there is also a 15mm tread pattern option which is generally better for extreme conditions.
Andrew Barclay, Wyma's managing director, says the Dirt Remover will play a key part in the new line. "Our customer knew that we are a proven solutions provider, and they approached us as they needed help separating high volumes of dirt from their potatoes within their existing processing pant.
"One of the advantages of being a global company is the opportunity to share knowledge between our regional offices.
Wyma's European team has been successfully implementing the Evolution Dirt Removers into their solutions for some time and advocated its benefits to the team in New Zealand. They said it offers excellent performance in challenging environments, and this has proved to be the case."
As well as the Evolution Dirt Remover, a Wyma Creep Feed Hopper also performs an essential role in the new line.
Wyma's Creep Feed Hopper is a dry hopper designed to receive wet or dry produce with a high level of dirt and clods. Produce can be unloaded from a truck or bin tipper straight into the Hopper. Wyma's Electrical Controls ensure the conveyor moves the crop slowly to the out-feed end, delivering an even flow of produce to the rest of the processing line.