"The less human intervention the better, that's what customers want to see," says MSugar Managing Director Jay Spittal.
MSugar relocated to premises in East Tamaki in mid-2017, and just last month commissioned a new, state-of-the-art fully-automated liquid sugar processing plant to serve customers in the food and beverage manufacturing and beekeeping industries.
"Humans make errors and errors can cause contamination, so we've built the highest spec plant we could to eliminate that risk," says Jay.
Building a new plant was the way forward
MSugar has been trading cane sugars and other food commodities since 2009.  Four years ago, the company also began supplying liquid sugar to beekeepers, who use it as a food supplement for bees, and to small-to-medium size food grade customers.
"We used a contract manufacturer to start with and they were very good, but after two years we'd built the business up to a point where capacity was holding us back and building a new, automated processing plant was the only way forward."
"With financial analysis and the advice of our accountant and business adviser Karen Tobeck at Monteck Carter we built a business case and took that to our bankers, and thankfully they gave us their support and the funding we needed."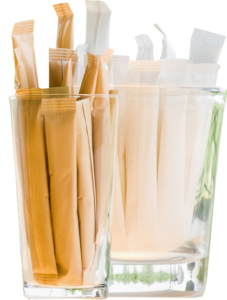 The market for liquid sugar is large in volume terms – millions of litres – but it's not a spectacular growth market.  The commitment to building a new processing plant was one piece in the strategy that MSugar is pursuing to carve out a competitive position in liquid sugar and to succeed by providing exceptional service and a quality product.
"With our trading background we understand that 'sugar is sugar,' though we'd also argue there are quality differences determined by refining sources and processes. We identified ways to serve customers better by doing things differently and to stand out on service."
"Our new business model is designed to give customers quick response times, excellent lead times, quality product and competitive pricing, and we've been very deliberate in our decision making to make sure our whole supply chain lines up to do that."
MSugar are the local agents for Bundaberg Sugar, the largest cane grower in Australia and with sugar mills in Queensland.
"We're assured of consistently high-quality sugar from Bundaberg and weekly shipping from Queensland means our transit times are only seven days compared to the four-five weeks transit from Asia. Faster transit times mean there's less risk to the product being exposed to moisture and becoming lumpy," says Jay.
Finding the best spot in East Tamaki
Jay and his small team spent months finding the ideal location for the new processing plant, which had to have some key features to meet food safety standards or be capable of being upgraded to meet them.
"Our location in East Tamaki is perfect. Being situated close to the southern motorway with access north and south means we can load tankers and deliver at night which many of our customers love, as do the drivers."
"We've taken no short-cuts on the plant which has been designed and built by a European firm that specialises in this area.  The sugar is never touched by human hands at any stage in processing – right through from the refining process in Bundaberg to the liquid processing stage here at our plant."
Food grade liquid sugar comes at an industry standard 67 Brix (the industry measure of sugar content in an aqueous solution).  The software and control systems in the new MSugar processing plant means that the Brix or quality level can be increased or decreased to meet customer order requirements using a touch screen.  The plant also produces Invert Sugar Syrup which is a highly functional, supersaturated sugar solution made by processing high purity cane sugar for a wide range of uses.
"Our aim is to transform our business from being a sugar trader to a value adding manufacturer of liquid sugar. In broad terms we want to position ourselves as the premier supplier of liquid and invert liquid sugar to the New Zealand market."
"Three weeks into production and the plant is already operating at around a third of its capacity.  We have some development steps still to complete but we're really pleased to be underway and want to acknowledge the support we've had from local business partners – Monteck Carter, Athenry Electrical and ANZ to name a few.
"We're pleased to be part of the East Tamaki business community and, feeling as I do today, I don't think we'll ever look back."