Artificial Intelligence has been making waves in many industries and is increasingly affecting life as we know it.
Now the New Zealand wine sector is getting in on the act, with Lincoln Agritech Ltd developing a computerised system to make early-season predictions on the grape yield a vineyard is likely to harvest.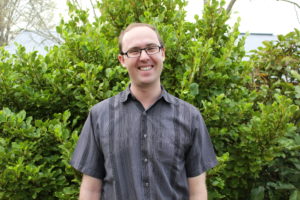 "Grape growers and wineries spend a lot of money trying to predict their grape yield each year," says Lincoln Agritech Optics and Image Processing Team Leader Jaco Fourie.
"This currently involves hiring a large number of workers to manually sample grape bunches."
Lincoln Agritech is working on creating a more convenient system that uses electronic sensors to accurately count grapes.
"The sensors will capture and analyse grape bunches within individual rows, and assess the number, sizes and distribution of grape bunches," says Dr Fourie.
"We'll then feed this data into computer algorithms, which have been designed by the University of Canterbury, to predict grape yield at harvest time."
New data will be added to the system each year, leading to continuous improvements in the model's accuracy, with the system's predictive power improving over time as more data is gathered under different conditions.
Dr Fourie says profitable wine production depends on early knowledge of the grape yield that is likely to be harvested each season.
"Estimating the yield as soon as possible allows marketers to know how much wine will end up being produced."
The main focus of grape varieties for the study is Sauvignon Blanc, after which the team will identify how much technology development will be needed for Pinot Noir.
The project is funded by the Ministry of Business, Innovation and Employment (MBIE) and NZ Winegrowers. Collaborating partners include Plant and Food Research, Lincoln University, the University of Canterbury, CSIRO (Adelaide), NZ Winegrowers and local winegrowers in the Marlborough region.
Lincoln Agritech Ltd is a research and development company owned by Lincoln University.