Synlait Milk Limited (Synlait) has launched its first consumer foods product under its own brand – Synlait Swappa Bottle.
Synlait Swappa Bottle is a 1.5 litre reusable, stainless steel bottle of homogenised milk exclusively sourced from Synlait's highest performing farms when it comes to stewardship for the land, and care for people and animals.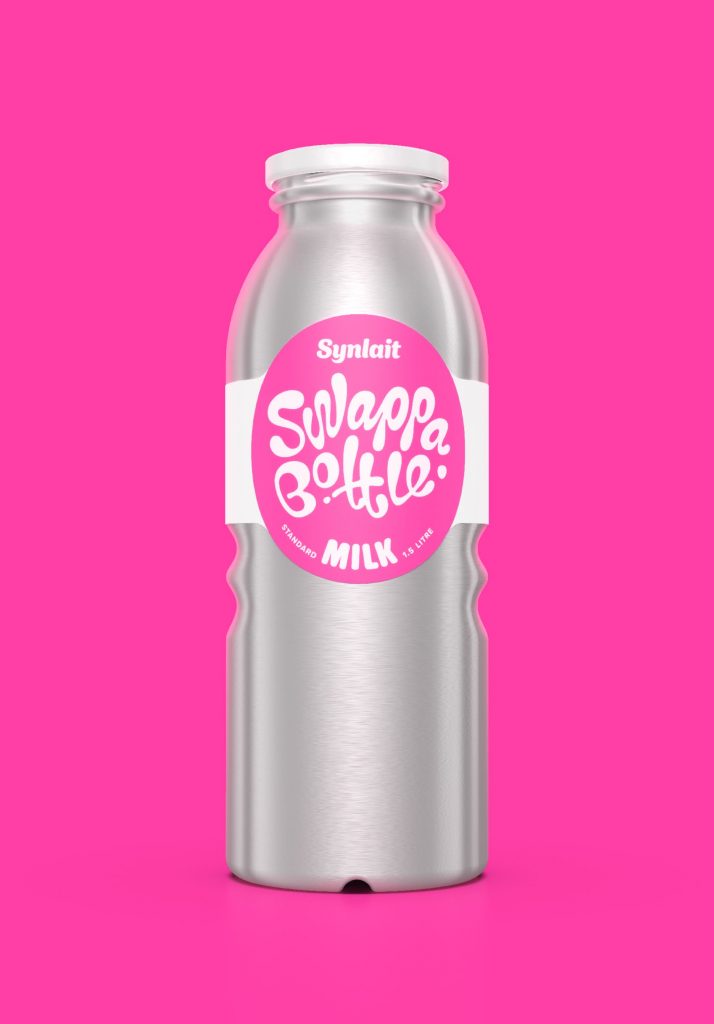 The Synlait Swappa Bottle concept is simple – drink, return, repeat:
Drink – consumers purchase a Synlait Swappa Bottle and enjoy quality fresh milk.
Return – consumers then return the empty Synlait Swappa Bottle and lid to the store.
Repeat – helping Synlait to reduce waste and eliminating plastic packaging.
Synlait Director Sustainability & Brand Hamish Reid commented: "In the things that we choose to eat and drink, we support the future we want to see. New Zealanders have been telling us for years that they are deeply concerned about plastic waste, but in milk, there haven't been many options. Synlait Swappa Bottle is a step in the journey towards eliminating plastic waste. Each time we drink, return, repeat, we contribute to a better future."
Synlait Swappa Bottles are initially being launched in two South Island New World stores, with plans to widen distribution over time. Synlait has signalled its intention to move closer to the consumer for some time. Its acquisition of Dairyworks in 2019 was the start of this and adding a Synlait-branded product strengthens and complements its current business portfolio and expertise.
Hamish commented: "There's an opportunity for reusables to play a much bigger role in New Zealanders' food and beverage future, as they are already in Europe and the USA. In launching Synlait Swappa Bottle – a refillable, stainless-steel bottle that can be reused time and time again – we're hoping to trigger change."
The Synlait Swappa Bottle carries the B-Corp stamp representing Synlait's 2020 certification and commitment to using business as a force for good.