No one can say that the owners of a dairy farm near Wairarapa Moana can't see the wood for the trees.
After being knee-deep at ground level over the past few years constructing their large-scale wetland project, they are now taking a bird's eye view using a drone.
The drone is helping to map the wetland area, measure the biomass accumulation to better understand carbon sequestering opportunity, and allow the farmers to clearly see which of the many thousands of different native species they have planted is thriving.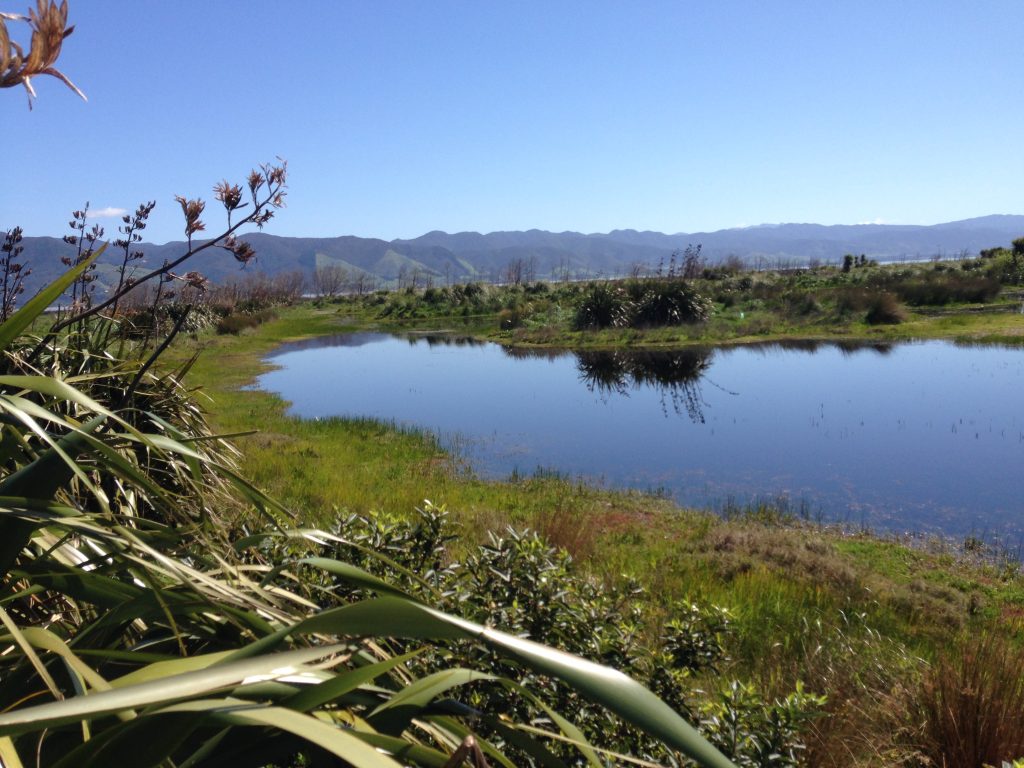 One of the six shareholders at Kaiwaiwai Dairies, Aidan Bichan, says planting and maintaining wetland areas is a constant learning curve for anyone, including dairy farmers.
"Not all species are created equally resilient – and nor is the soil type, land contours and even the water flow the same on any given farmland," he says.
"Using the drone gives us footage that allows us to readily see what species are doing well, but also see where there's a problem, such as areas being affected by invasive species like blackberry."
But there have also been other learnings for Mr Bichan and his fellow owners.
"For example, we planted the wrong species in the wetland water channel. We planted club rush there a couple of years ago and it grew so well it clogged the channel. We recently brought in a digger to rip out the rush and we've now replanted that area with raupo."
The drone filming at the farm has been taking place this week in the lead up to World Wetlands Day on Sunday (February 2), celebrated each year around the globe to draw attention to the importance of looking after wetland areas, both on farms and other locales.
DairyNZ's environment manager Aslan Wright-Stow says a wetland is an area of land where the soil is permanently or temporarily covered by water, saturating the soil.
"They're often referred to as the kidneys of the land, as they filter and absorb, helping to reduce nutrient excess reaching waterways – a scientific review undertaken by NIWA for DairyNZ found seepage wetlands can reduce the amount of nitrate by between 75-98 percent.
"That's higher than we previously thought. We already knew protecting and enhancing on-farm wetlands reduces nutrients, but this review highlighted how effective wetlands can be."
At Kaiwaiwai Dairies, the farmers' wetlands work is helping to make a big difference to the water quality in nearby Wairarapa Moana. Their wetland covers nearly a hectare and is removing about 600 kgs of nitrogen annually. It is bounded by a regenerating kahikatea forest, which they have also protected by fencing it off to stop cows from getting access.
Mr Bichan applauds the wetlands restoration and construction work being carried out by dairy farmers around the country.
"Our early farmers cleared the bush and drained the swamps to develop their land. Today's farmers have a better understanding of the value of these kinds of areas – both in terms of sucking up nutrients, providing opportunities for carbon sequestering, and enhancing biodiversity."
As well as taking care of business on their own farm, like many dairy farmers, Mr Bichan and his partners also get involved in helping to restore wetlands in their communities.
These include work being carried out by Wairarapa Water Users, Wairarapa Moana Advisory Committee, and the local Forest & Bird branch.